Magical Cookbook Experience
Experiential Design, AR, Activation, Installation
Copywriter: Megan Margolin
Illustrator: Clark Kohanek
Sr. Designer: Jordan Saffel
Sr. Producer: Howard Kennedy
Prod. Coordinator: Julie Pattersonholland
My Role: Concept Co-Lead & Development, Art Direction, Book Design
🏆 AdClub: Cincinnati  Addy's — Silver: Multiple Installations
🏆 AdClub: Cincinnati  Addy's — Silver: Guerilla Marketing
THE ASK

Create an integrated, in-store experience for Kroger customers focused on making holiday memories through fresh ingredients.

CONCEPT

Memories make the magic. Special holiday recipes have the power to transport you to some of the happiest moments of your life with your loved ones. So using the holiday campaign as inspiration, we created a larger than life, interactive "Magical Cookbook" installation and invited local cooking influencers to prepare their favorite holiday recipes with a close family member.

CAMPAIGN TAGLINE

"Today's Holidays Are Tomorrow's Memories."
Our installation popped up in three stores across the country surprising customers with an opportunity to make some new memories of their own. Our influencer chefs (with the help of a close relative) provided live cooking demos of their favorite family recipe, which we live-streamed for our digital audiences.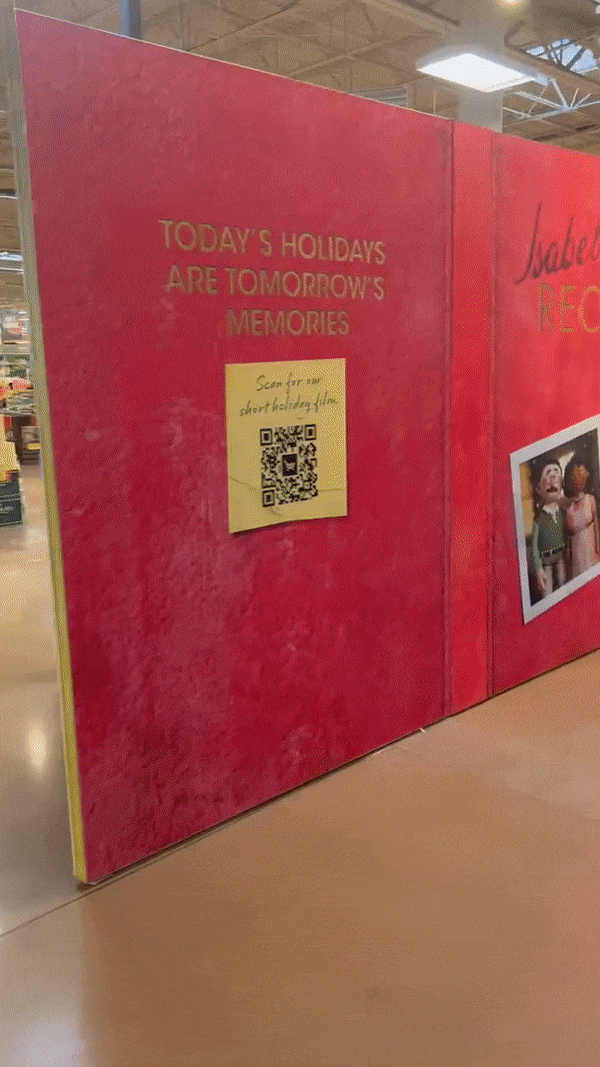 Big Book
Inspired by the story of our beloved holiday Kroji Jack, we developed a larger-than-life version of his late wife's family recipe book. Exploring the timeline of their relationship, we touched on the history of their holiday experiences and the magic captured as their love turned into family and then eventually passed on to their son to do the same. All woven together through holiday memories made over shared dishes with family. 
Through the story we invited kroger shoppers to participate by sharing their own memories and offering them a take-home mini recipe booklet to share with their families. Alongside the story in the book are QR codes that lead to each recipe's ingredients as a shopping list made available in our stores.
AR Photo Op
To add a bit of digital interest and interactivity to the installation we developed an AR photo opportunity allowing our guests to take pictures with our holiday Krojis. After the photo has been taken, the guests were able to have this fun little memory dropped onto their phones so they would instantly have access and the ability to share online.

Take-home Memories & Recipe Booklet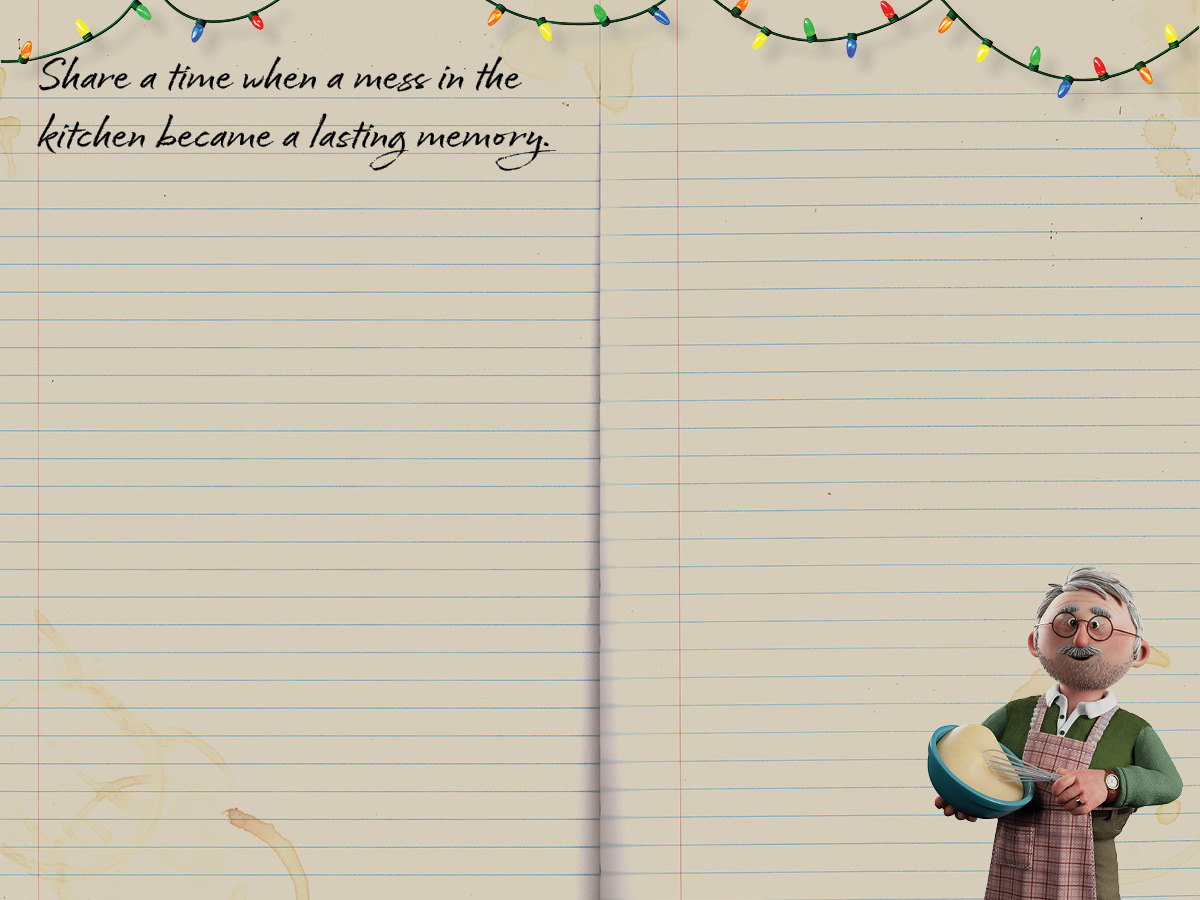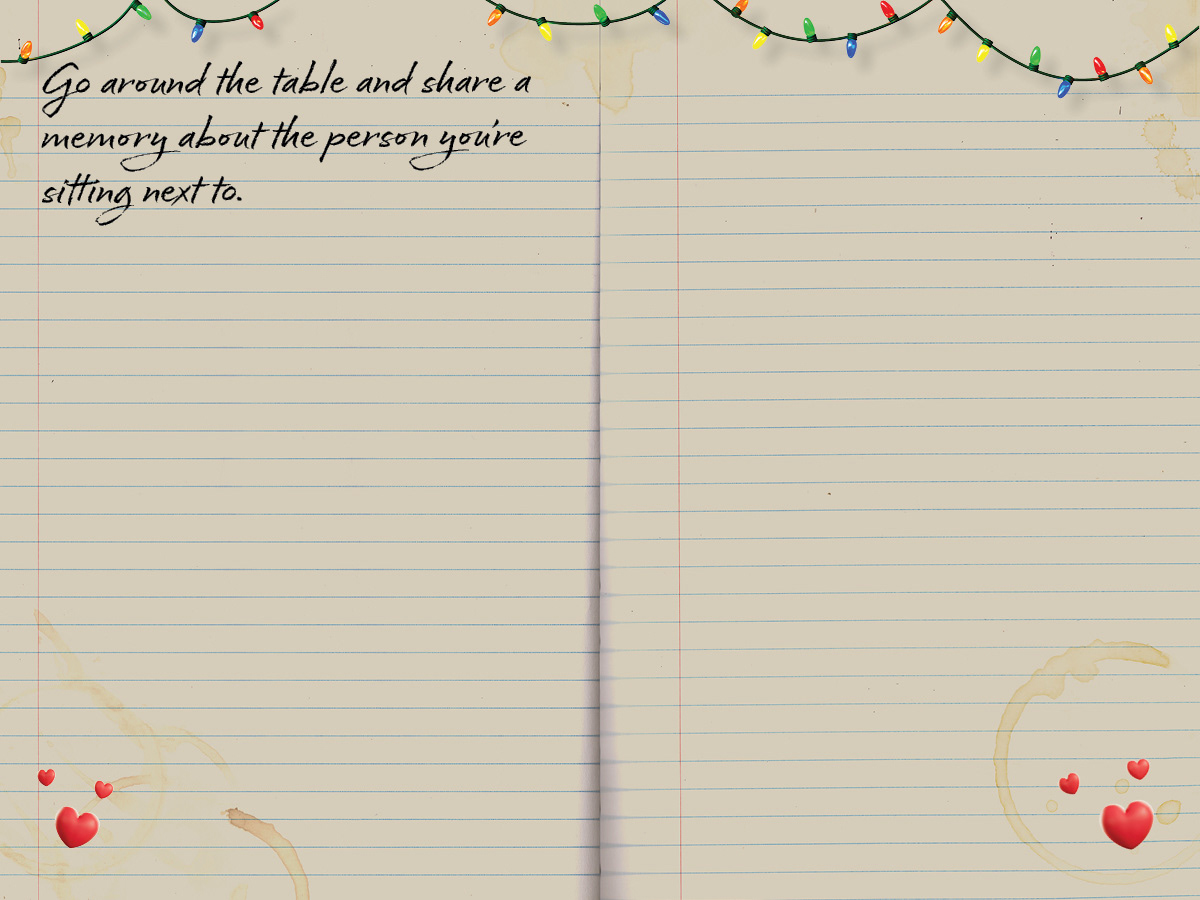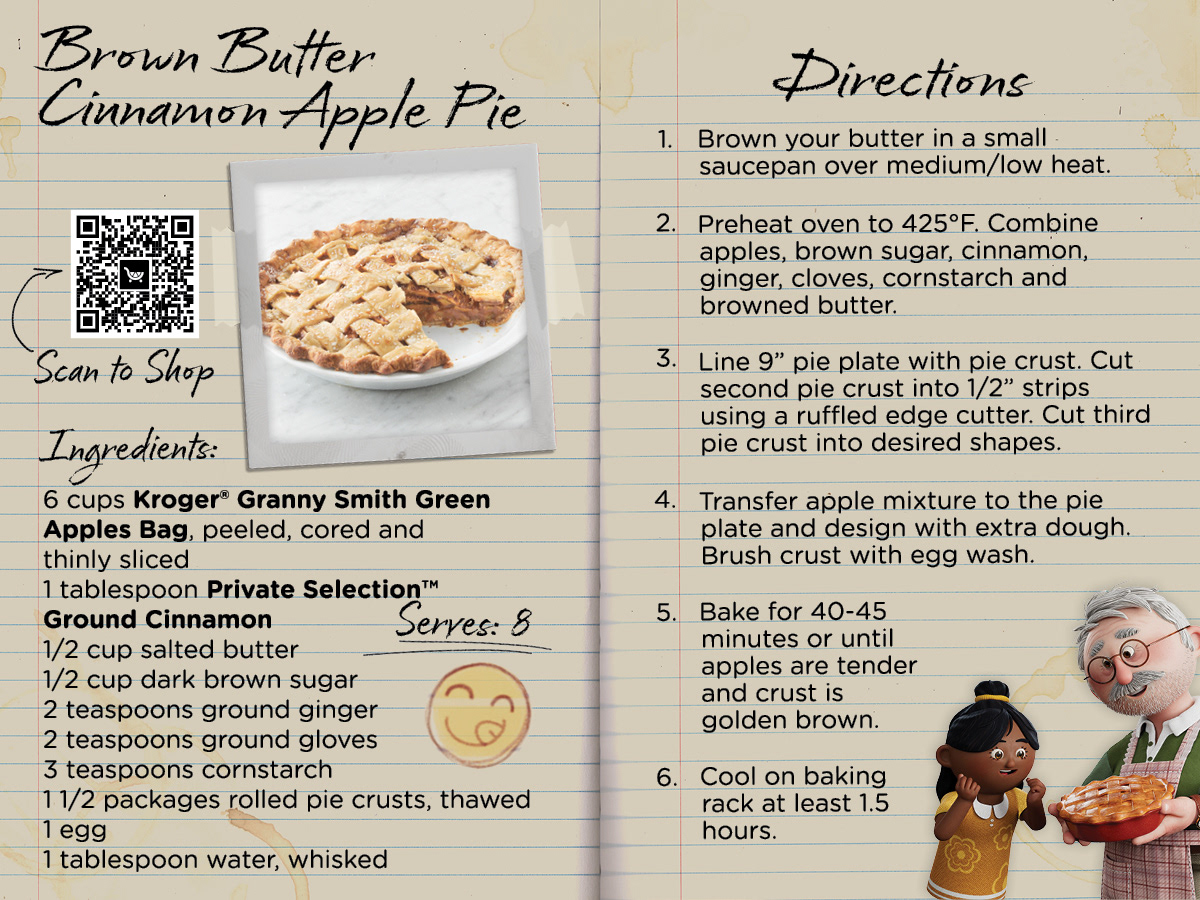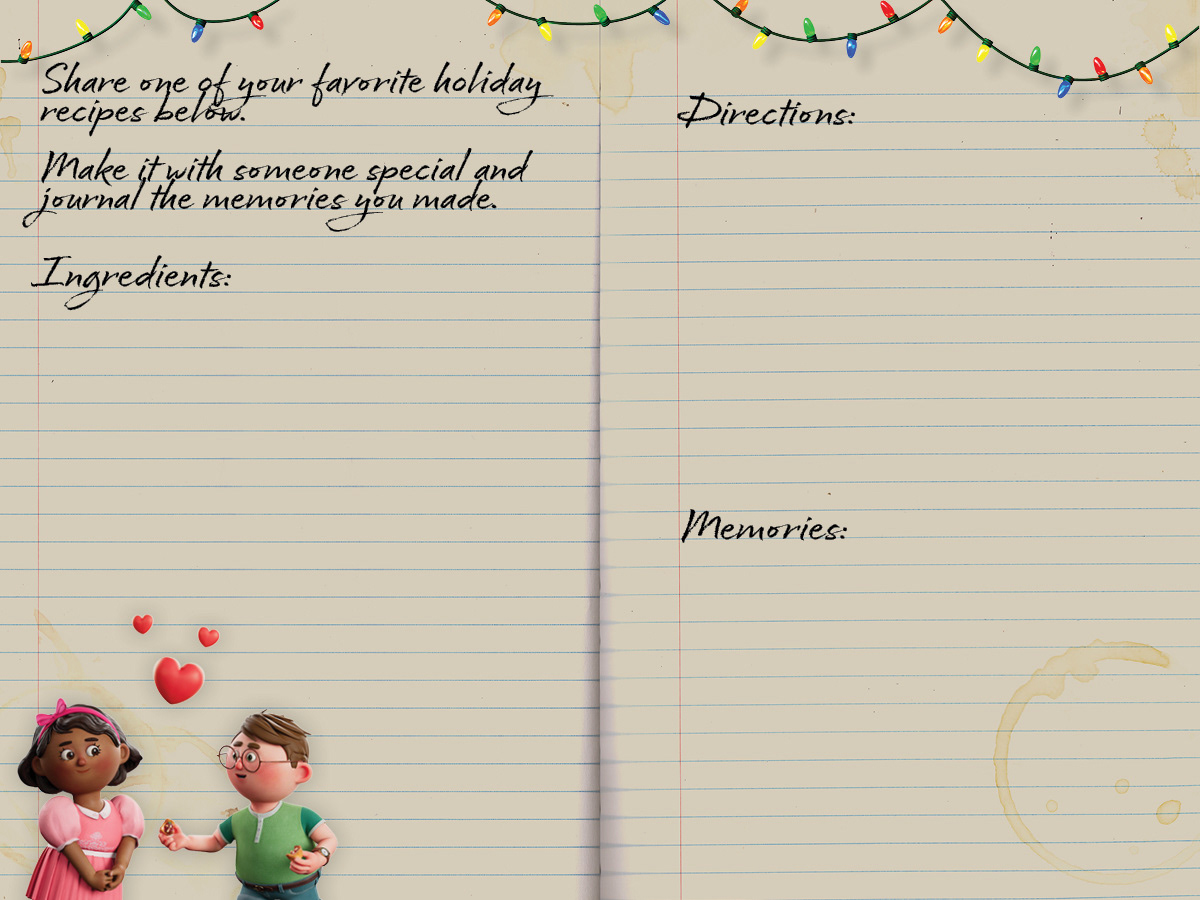 Local Chef Influencers
In each city we worked with famous local chefs to develop a cooking showcase. Each chef brought along a family member to prepare and share a family favorite holiday dish. Prior to the experience going live they each took to their social accounts to share the upcoming event and a bit about what the holidays mean to them and their families.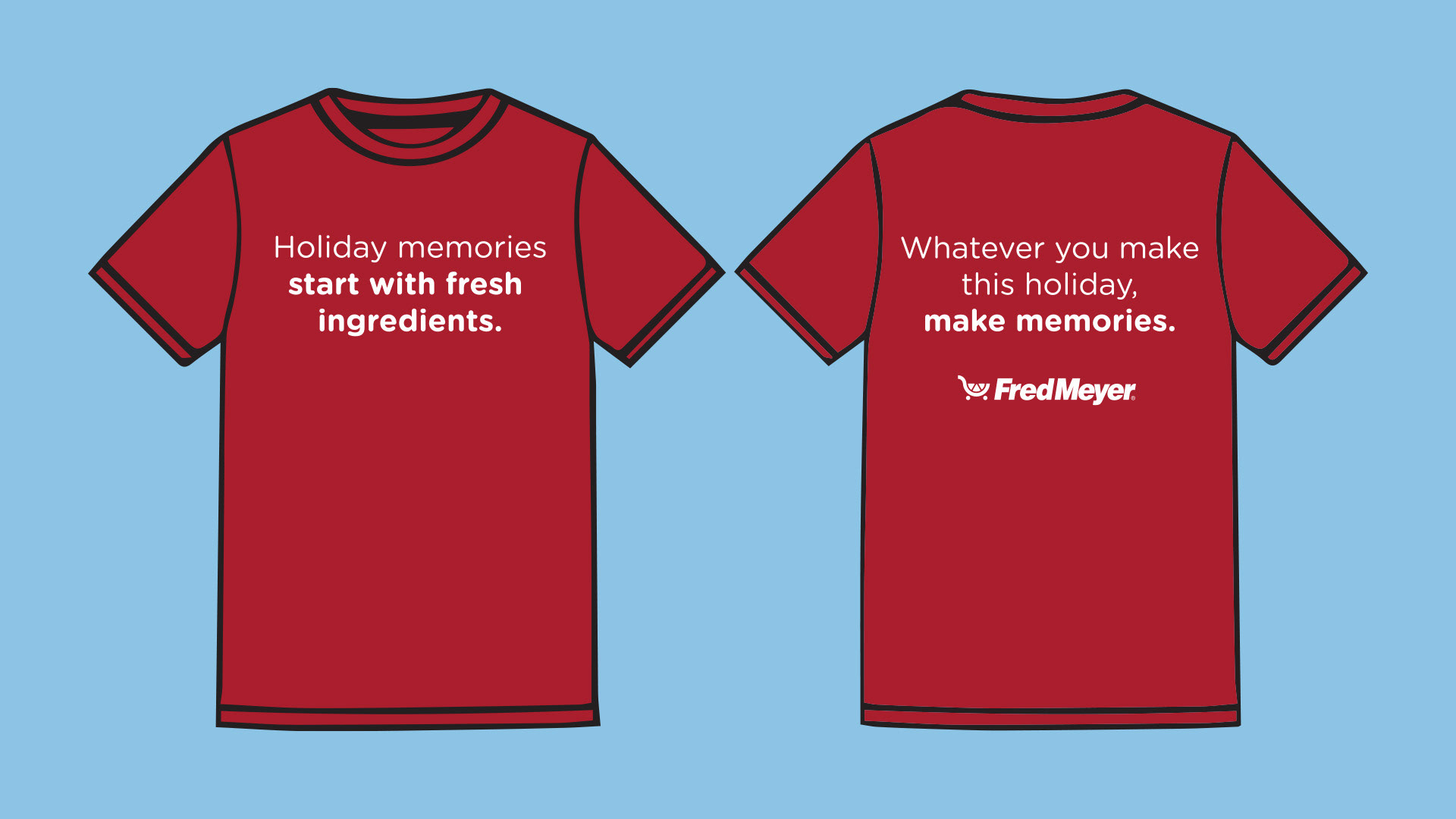 2022 Kroger Holiday Spot
The video below served as our North Star and provided the inspiration to build out our story & experience.
Installation Blueprints
For any fellow design nerds out there who enjoy looking at schematics :)