Brand Extension, Interactive
Copywriter: Michael Toddy
My Role: Visual Identity, Web, UX
Tracks is an extension of House of Blues that seeks to get back to it's roots — music. Starting in New Orleans, Tracks would provide tours of the city highlighting local talent, restaurants, bars, and venues. The tour would be given on trolley style tour cars and hosted by locals in each city. They will take the guests into local hot spots highlighting the city's cultural and artistic roots.
The design direction is driven by a grassroots DIY aesthetic of old concert fliers & zines with a dash of art-deco as a callback to the early designs of trolley cars.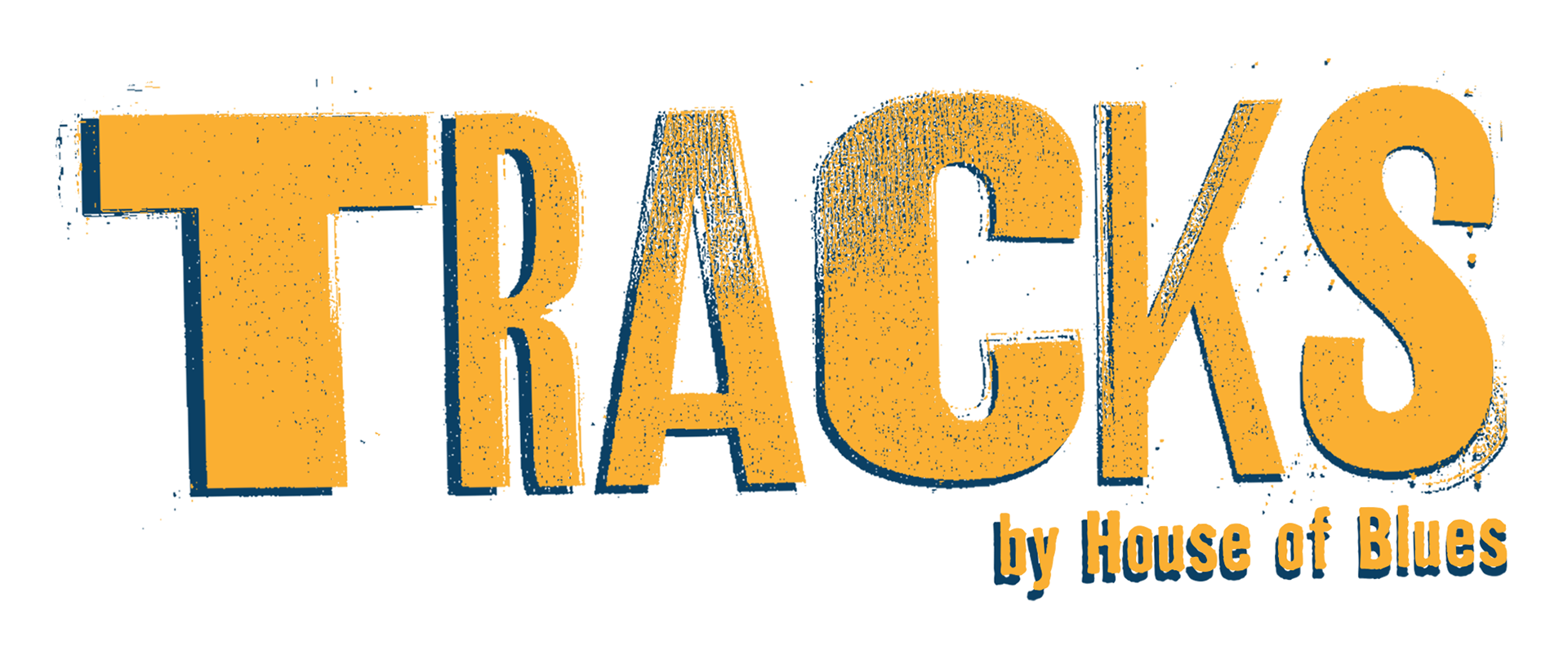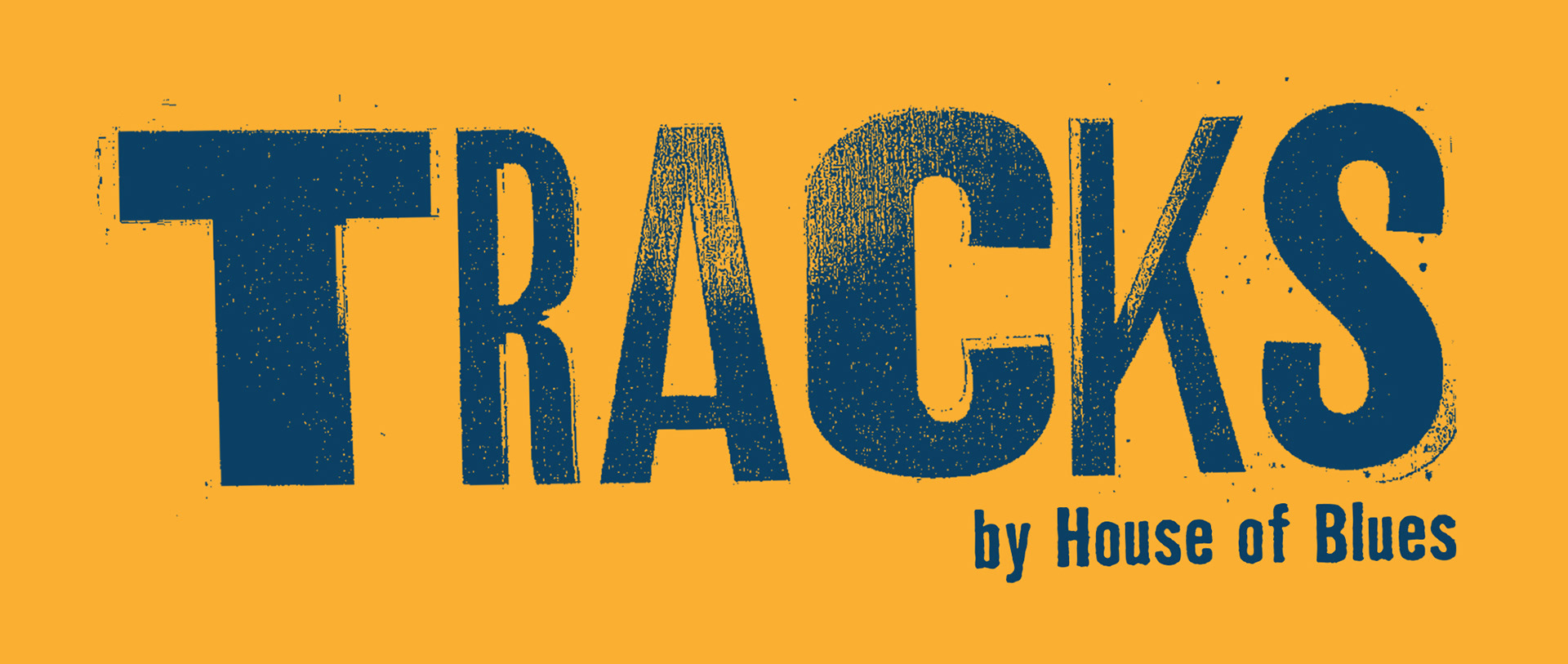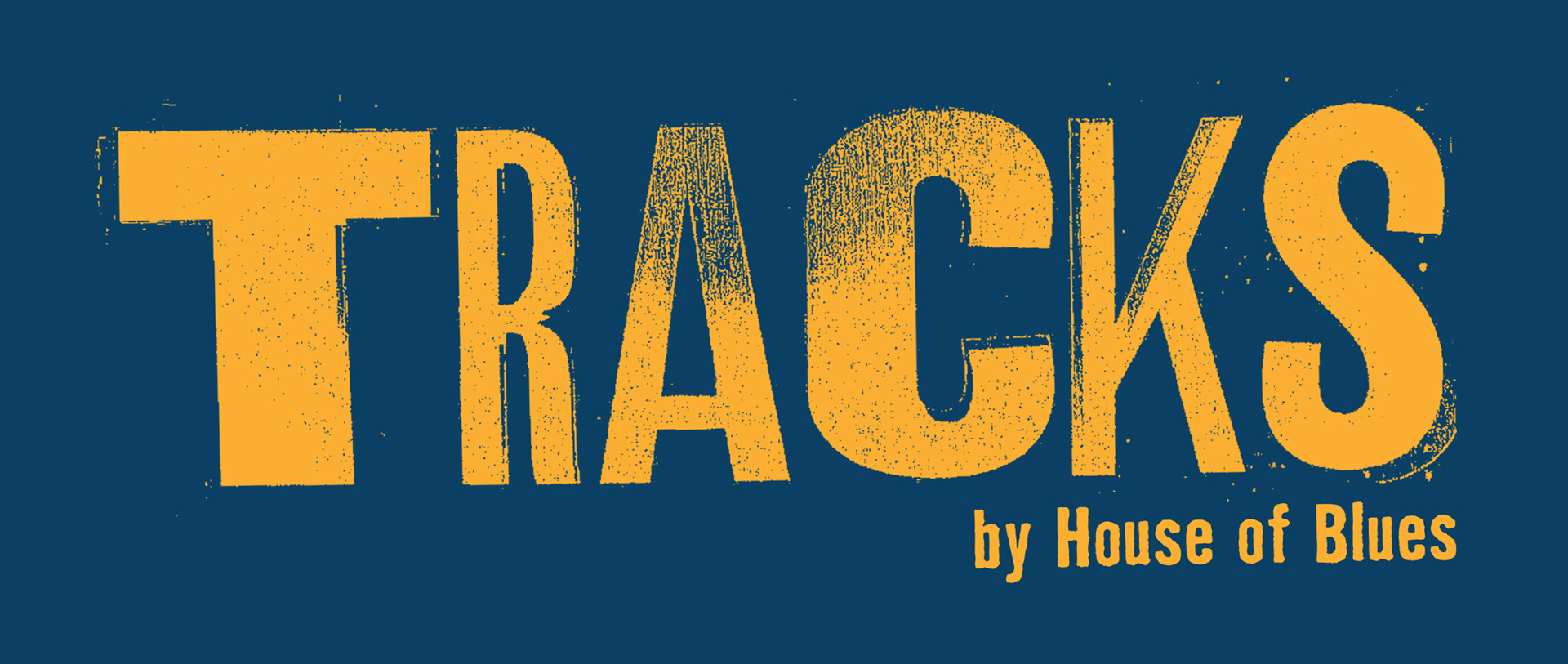 The tour pass includes a tear-away tab that can be exchanged for a free Uber ride home to encourage responsible drinking.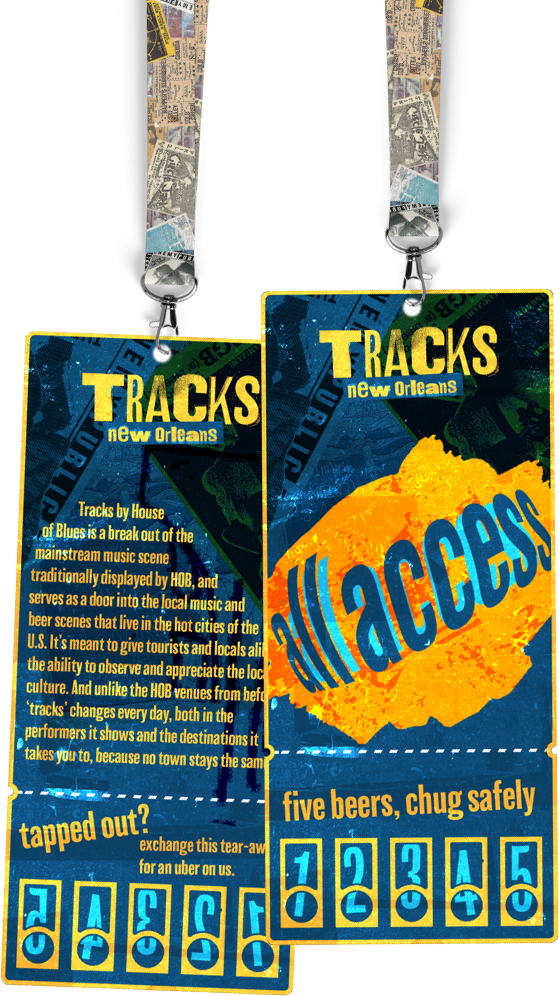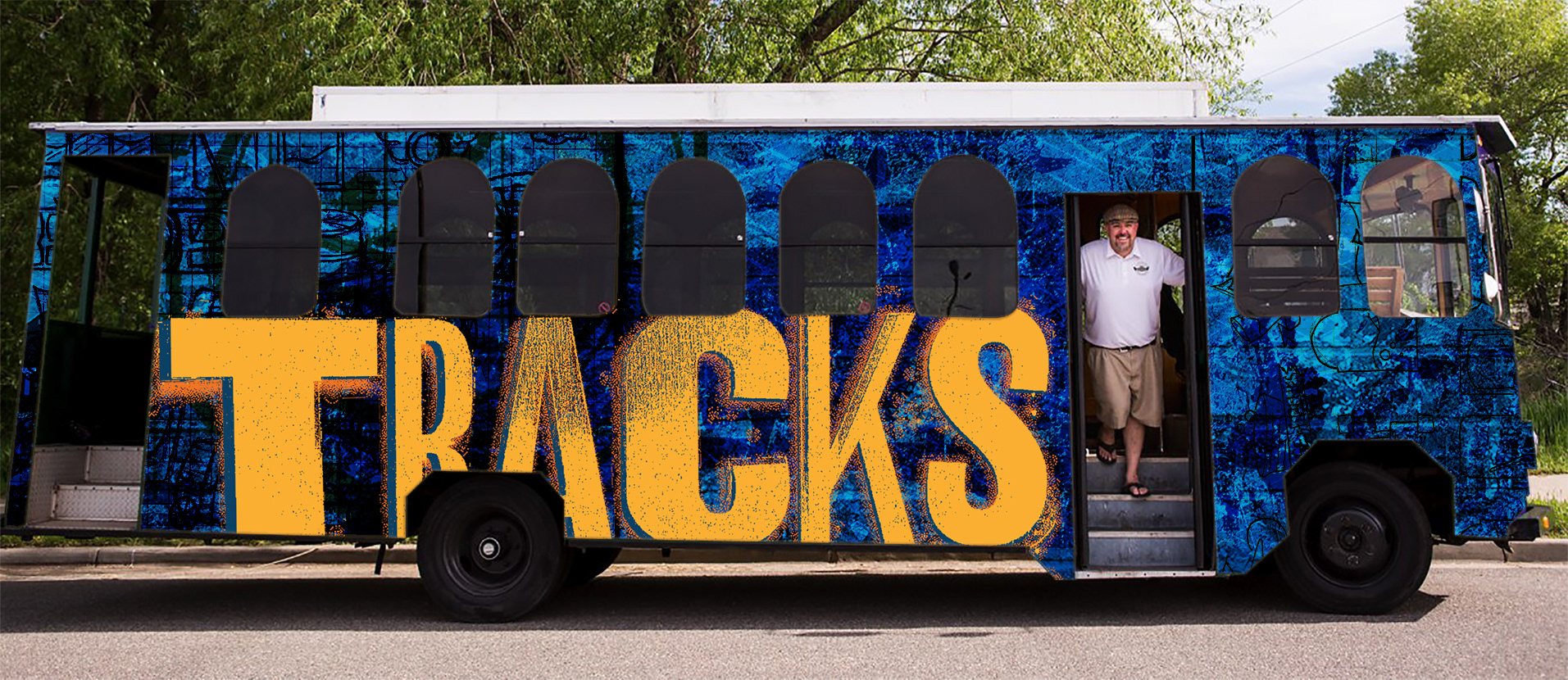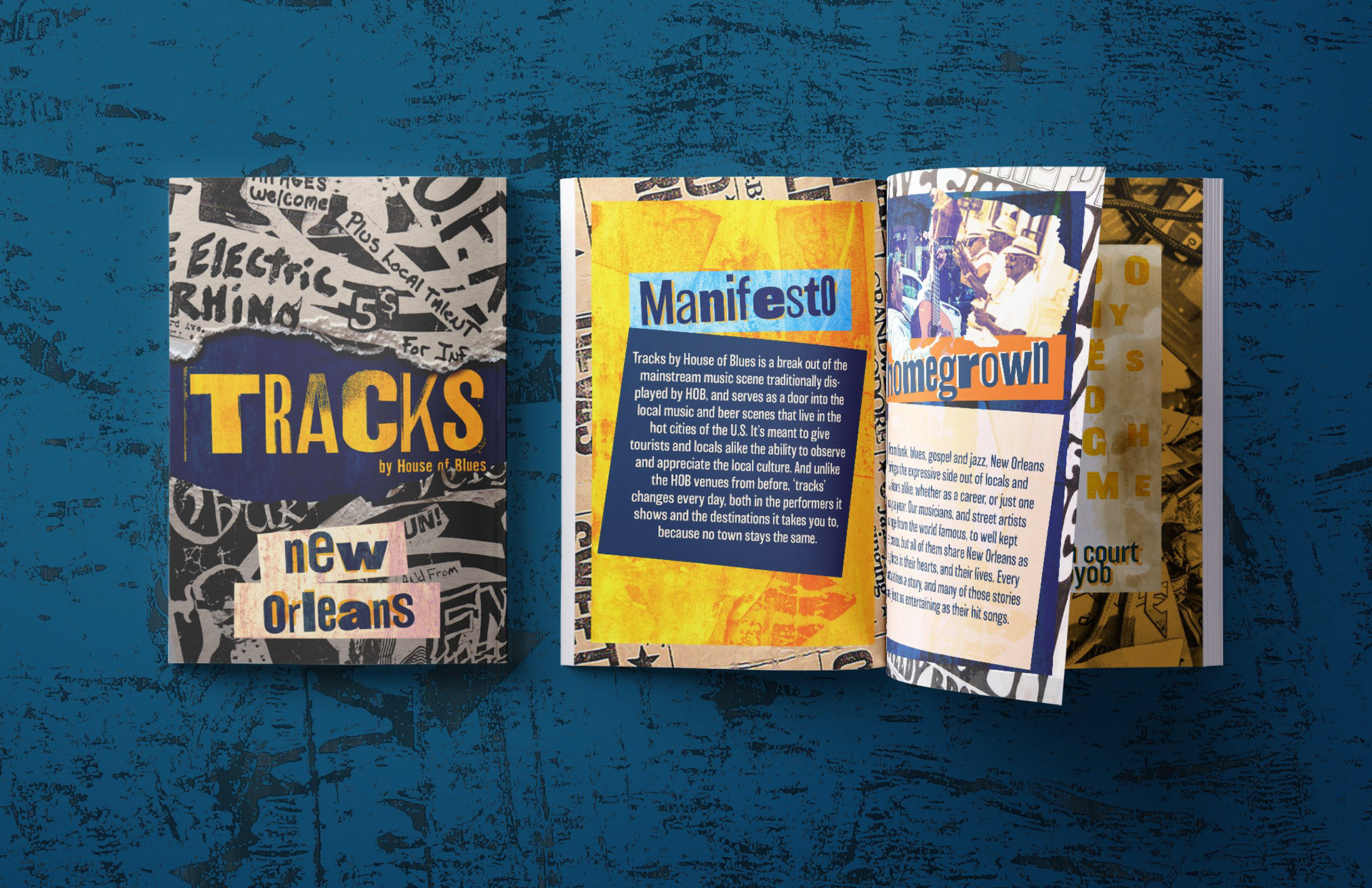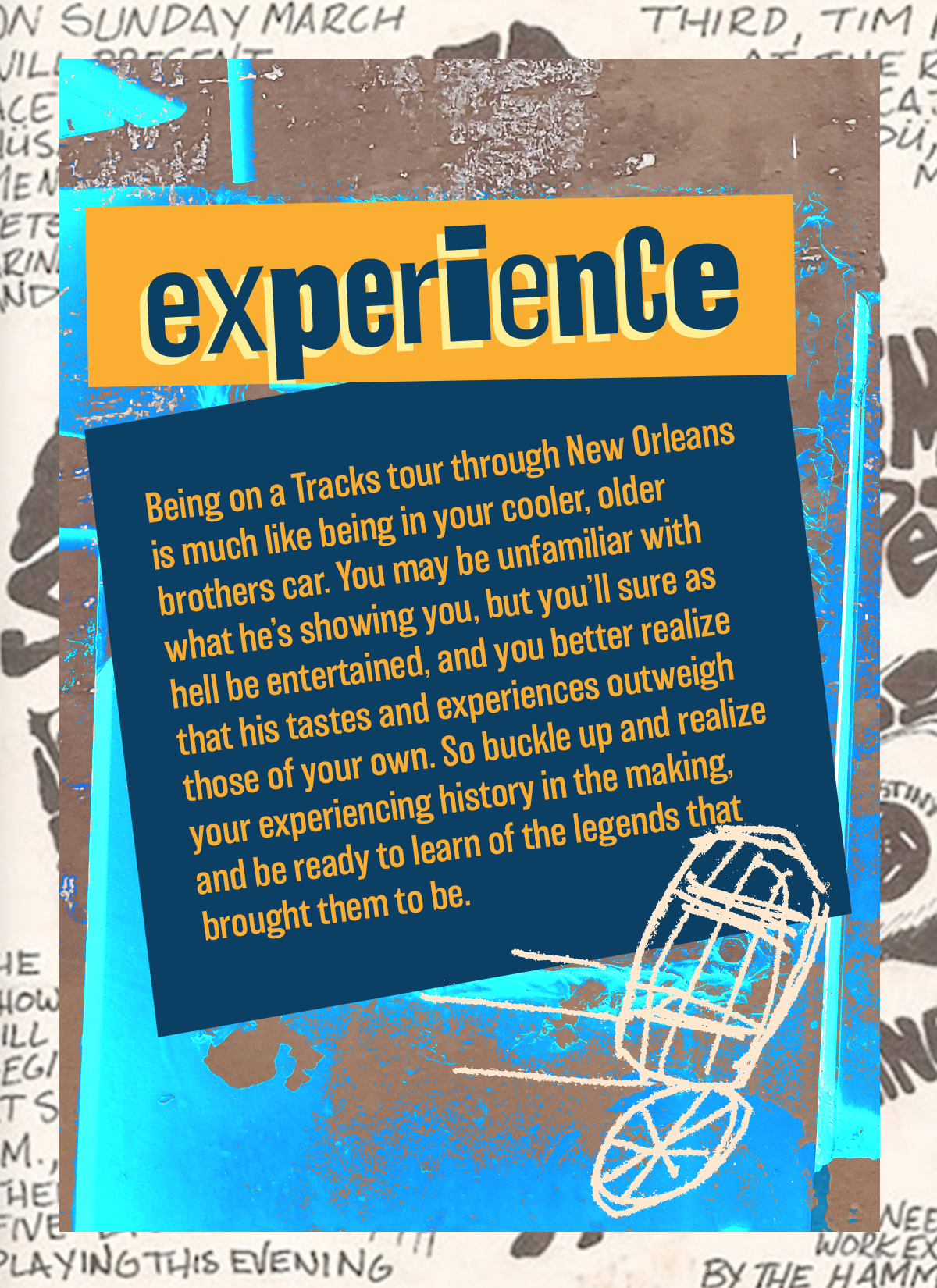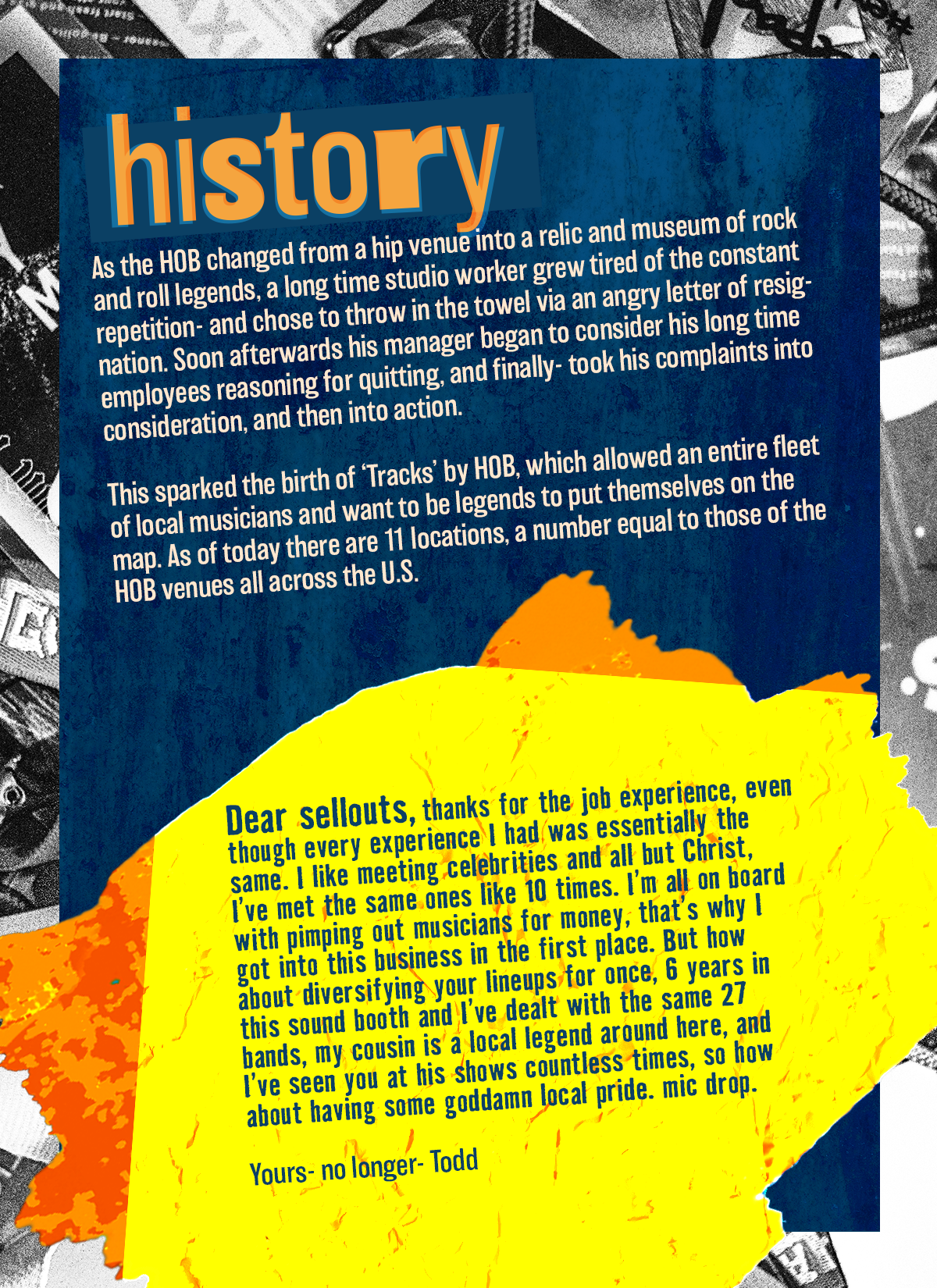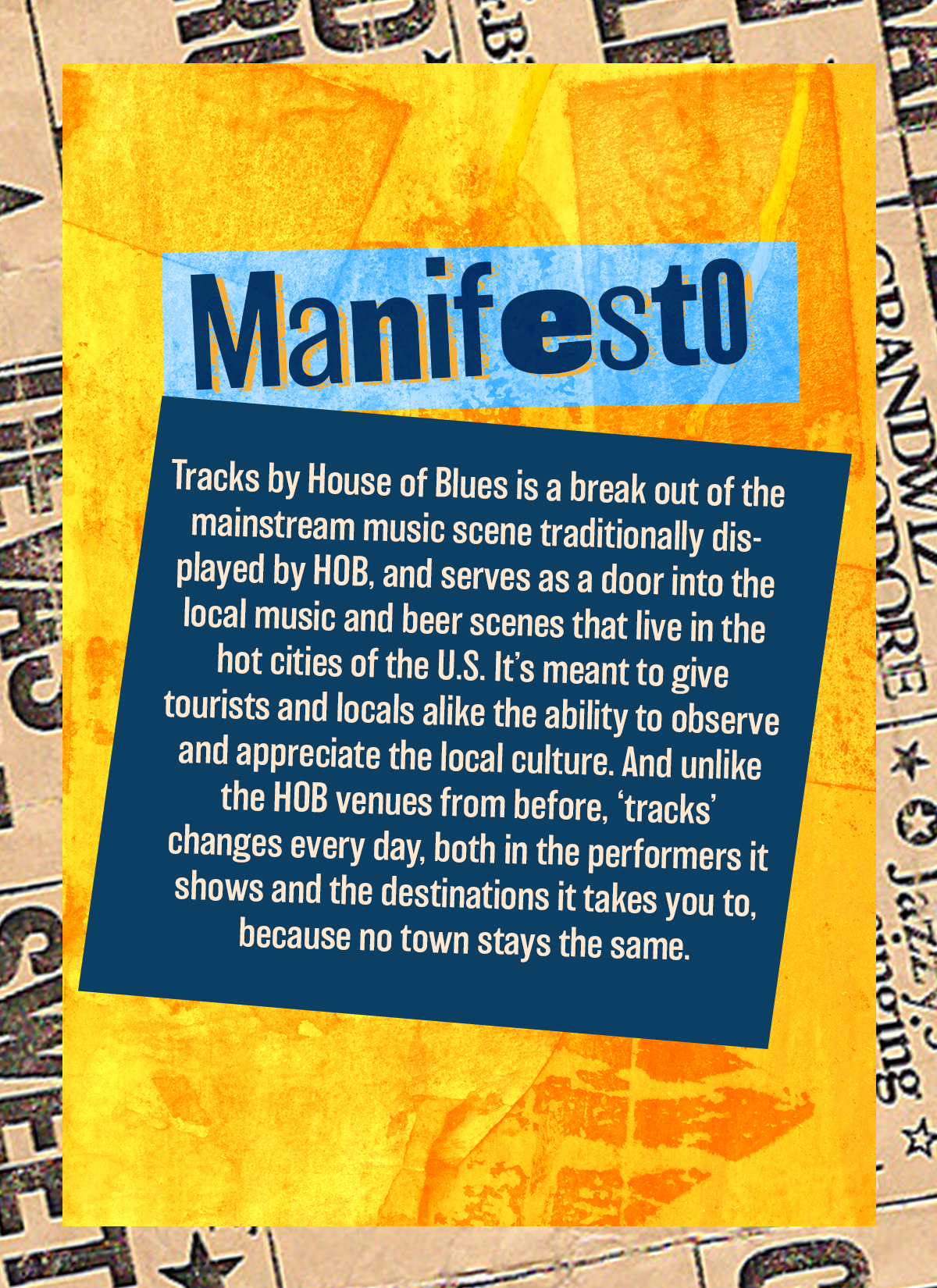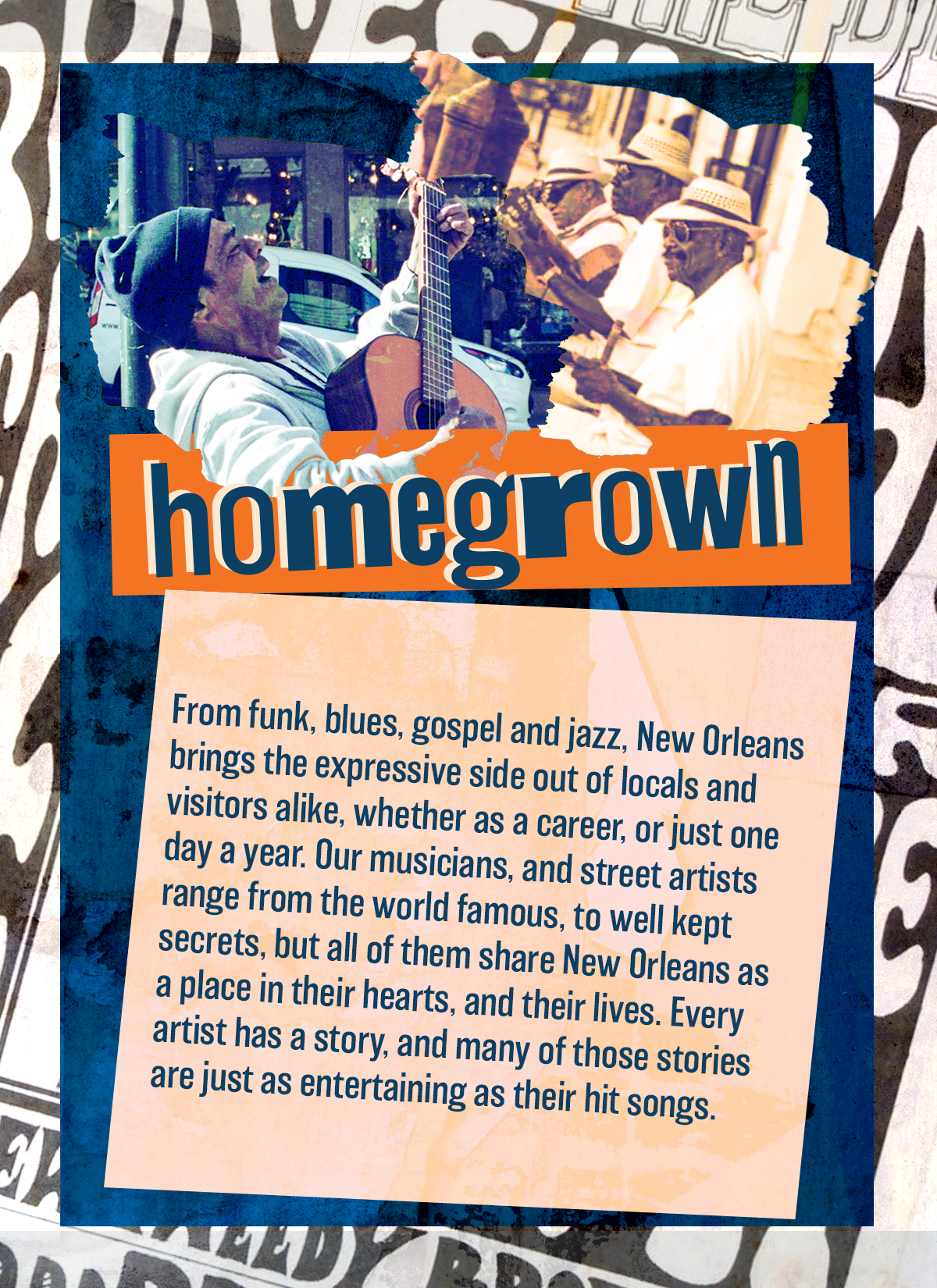 Inside the tour booklet is a fold out map of the tour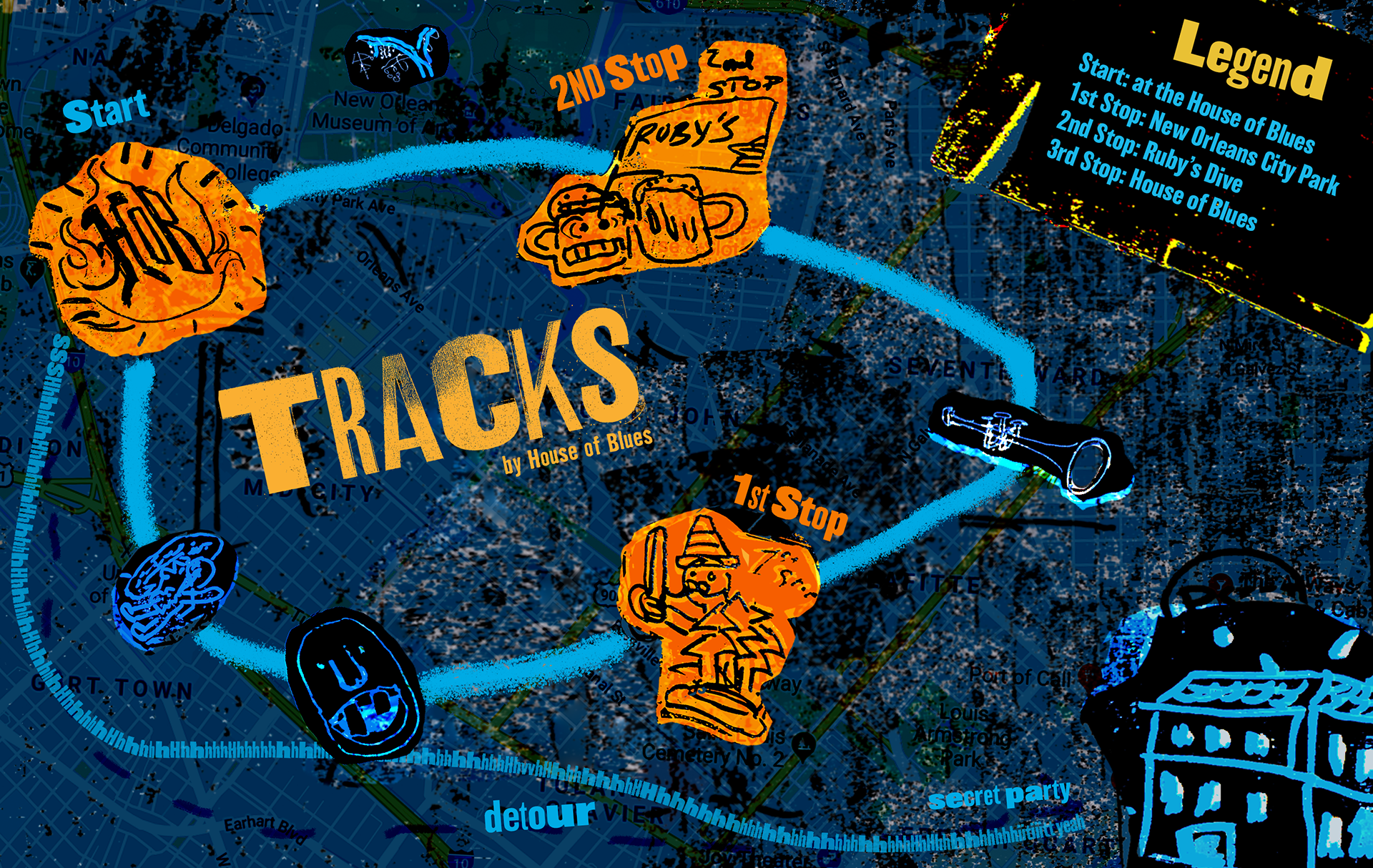 'Taps' is a limited craft beer served on each tour
The website is full of micro-interactions to keep the vibe jazzy and the movement dynamic. The art-deco theme is quietly serving as the framework in which the site sits.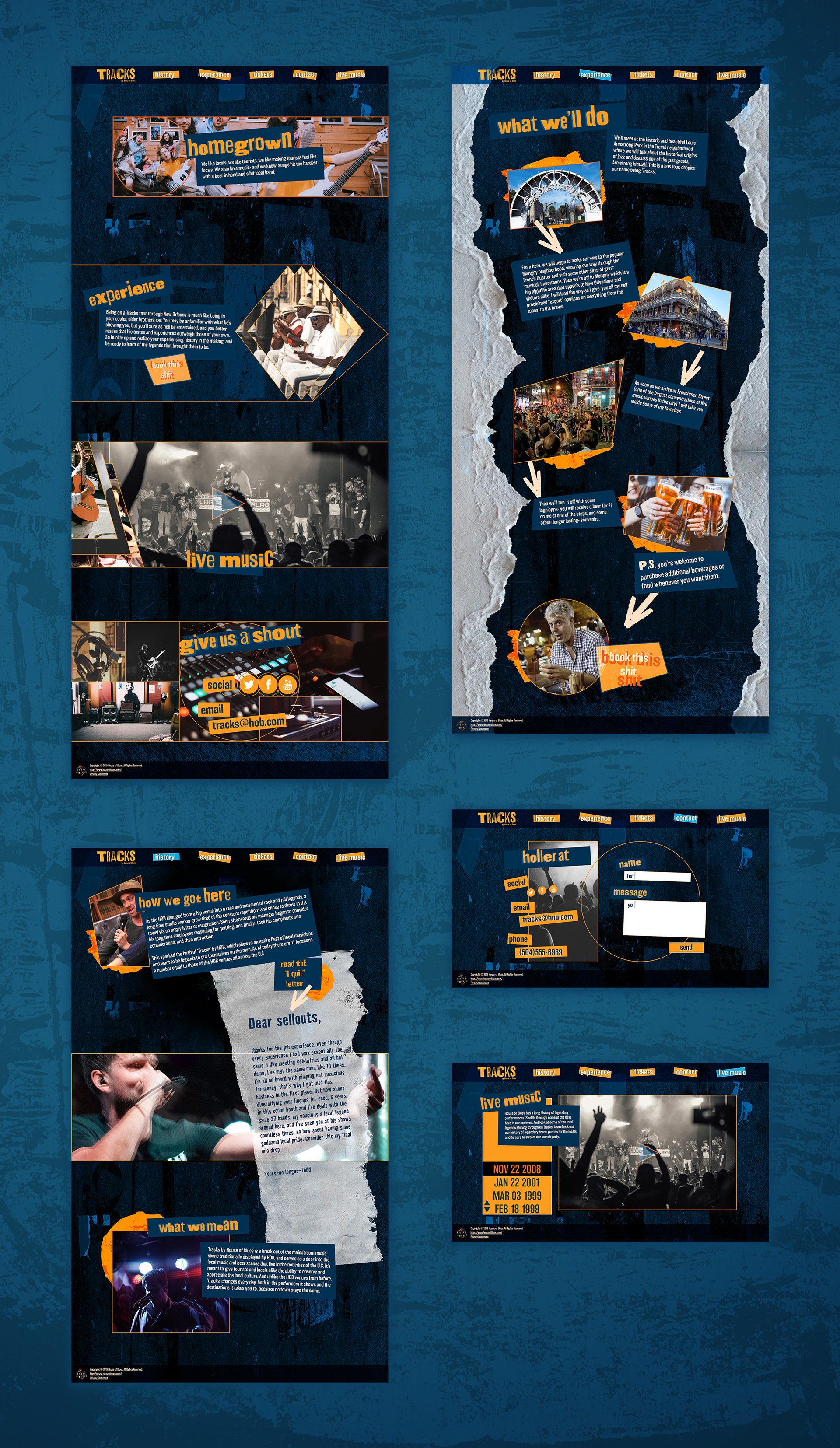 Original Sitemap and Sketches