717 Provisions
Logomark, Branding, Tagline
717 Provisions is a small, lean company that aims to provide basic everyday supplies such as water, coffee, snacks, food containers, or paper items on production sets. The goal was to harness the elements of the production industry to create a straightforward, familiar, and informative mark that stands on it's own. No frills, just a timeless mark built to be a workhorse. Black. White.
With a lean into labor union emblems, vintage badges & signs, and retro food stickers, we used a bold typeface with sturdy, thick, and blocky typeface. All housed within a circular gear that can easily click together to form a machine-like pattern.
The tagline "If you need it, we got it" captures the attitude of the company in that they aim to provide you with whatever it is you need to keep going without having to take your eye off of your work.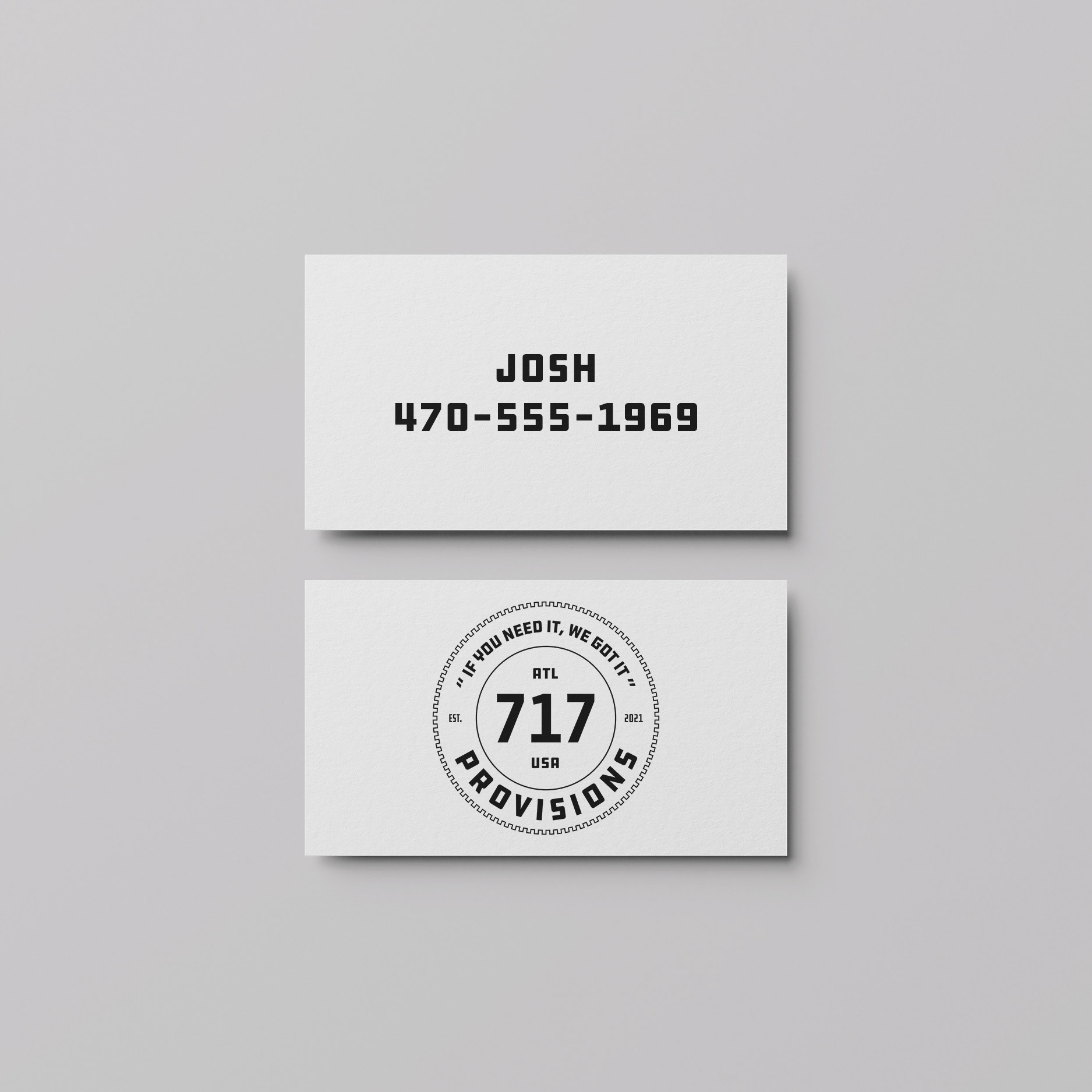 The 717 Token acts as both a business card and a memento for the brand. Something sturdy, durable, and unique that leaves a mark and makes for an interesting exchange when meeting new clients. It reaffirms the brand attitude of being a workhorse and being dependable.